 All good things take time. We're grown at Mother Nature's pace, nurtured with time and care at every step of the process, so you can pause and enjoy a real moment of mindfulness and simple presence.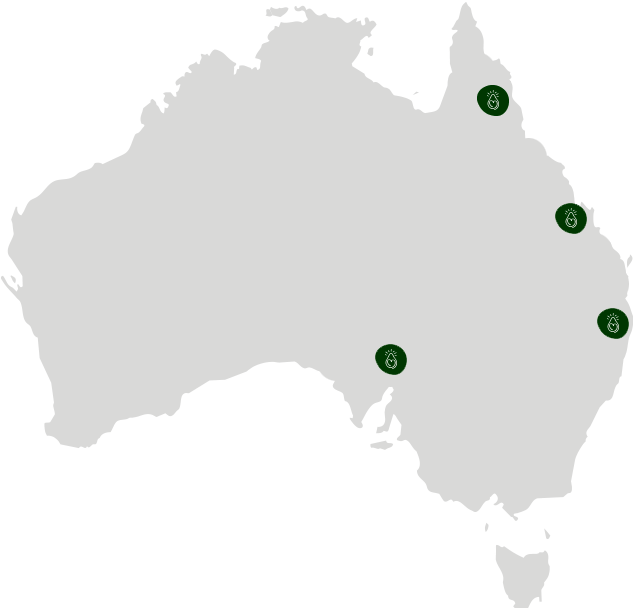 North Queensland Region
Atherton Avocado Farms
Tinaroo Avocado Farm
Mareeba Avocado Farm
Central Queensland Region
Childers Avocado Farms
Scotchy Pocket Avocado Farm
Kumbia Avocado Farm
North New South Wales Region
Stuarts Point Avocado Farms
Comboyne Avacado Farms
Across Australia, our farming operations, warehouses and offices ensure the ongoing supply of premium fresh produce to consumers.
Lovacado™ avocados are available at all good retailers and green grocers.